The Real Atlantic City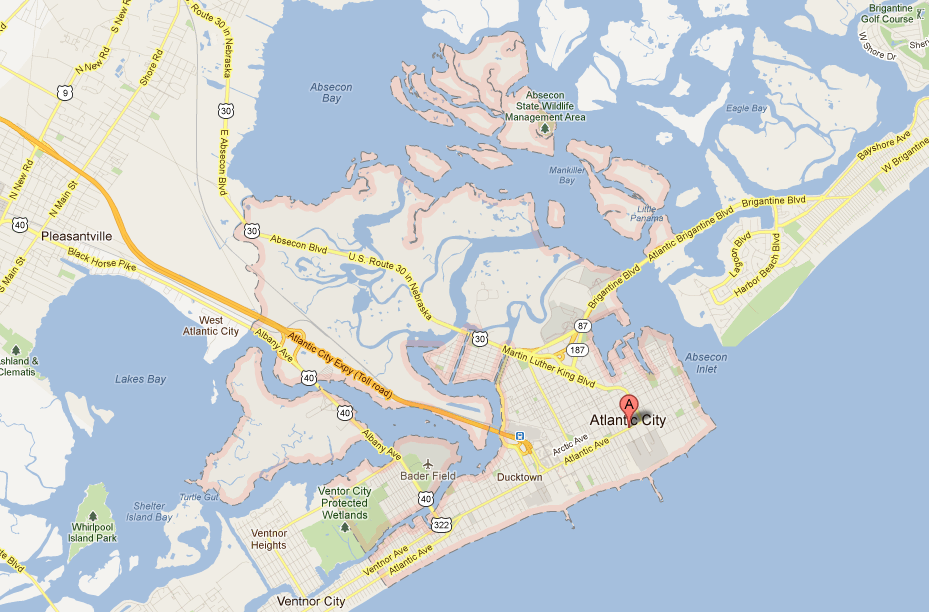 When it comes to diverse arts, culture, entertainment and recreation, it is hard to beat Atlantic City, New Jersey. By combining these offerings with a vibrant nightlife, exciting casinos and luxurious resorts, this city has become one of the biggest tourist destinations on the Eastern Seaboard of the United States. Atlantic City has attracted vacationers from around the world since the mid-1850s. With so much to experience and enjoy, it is sure to keep doing so well into the future.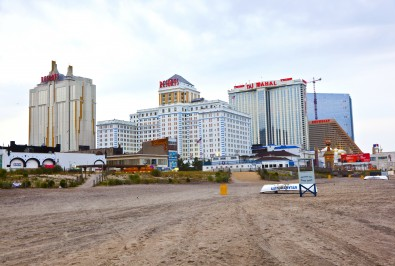 Atlantic City Casinos
Also know at "Las Vegas of the East," Atlantic City has always been known for its casinos and resorts. While many of the classic casinos have come and gone, there is almost always a new casino being constructed. If you are looking for the glitz and glamour of Las Vegas with all the fun and sun of the beach, you cannot go wrong with Atlantic City. Popular casinos include the Trump Taj Mahal Casino Resort, the Showboat Atlantic City and Tropicana Casino and Resort. At the many casinos that line the famed Atlantic City Boardwalk, you will find several ways to have a dance with Lady Luck, as these casinos offer slot machines, table games and opportunities for sports-related gambling. Pack some pants with deep pockets because you may need someplace to stuff all of your winnings.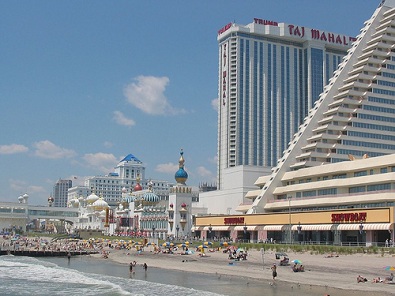 Atlantic City Beaches
Don't forget to pack your bathing suit and sunscreen when planning a trip to Atlantic City. The casinos of this New Jersey city aren't the only thing that makes it such a popular vacation destination; the white sand beaches are another major allure to this famed tourist destination. The beaches of Atlantic City are some of the most popular on the East Coast. Unlike many American beaches, there is no beach access fee for Atlantic City beaches. All beaches are well developed and most offer lifeguards, equipment rentals, shower stalls, bathrooms and other amenities. Grab a spot on the sandy beaches and kick back, relax and soak up the sun and surf. Many beaches also offer sports and recreation, such as windsurfing, kayaking, surfing and body boarding if you are looking for some excitement during your vacation stay.
Atlantic City Nightlife
One of the many nicknames for Atlantic City is the "City that is Always Turned On." This nickname is a reference to the nearly endless array of nightlife and entertainment options that can be found throughout the city. Whether you are enjoying a show by the Bay-Atlantic Symphony, dancing at one of the world-famous nightclubs, sipping cocktails and mingling with other travelers, or trying your luck at Borgata Hotel Casino and Spa, there is never a dull moment in this city.
Atlantic City Family Attractions
Just because Atlantic City is known for its casinos and nightlife does not mean that the city has nothing to offer families and children, as well. The Atlantic City Boardwalk, which happens to be the longest boardwalk in the world, offers many family friendly activities that people of all ages will enjoy. Stemming off of this boardwalk are several action-packed piers, including the world famous Steel Pier, which offer a variety of activities, including rides, shows, eateries and shops. While strolling along the Boardwalk, stop at the Pier Shops at Caesars, where you and the kids will be dazzled by the Water Show, which consists of a series of interactive fountains offer a multisensory show that is set to light and music. At the Forsythe Wildlife Refuge, you can observe birds and other forms of wildlife interacting in their natural habitat. Atlantic City offers many opportunities to spend a fun and memorable vacation with the kids. Best of all, many of the family attractions throughout Atlantic City are extremely affordable, making them economically friendly as well as family friendly.
Atlantic City Historical Museum
If you want to learn about the vibrant history of this seaside city, make a point to visit the Atlantic City Historical Museum. This museum, which is located on Garden Pier, is open daily and free to the public. Here, you can learn about the history of this beloved seaside resort, such as why it became a gambling Mecca and how the city took shape and became what it is today. The exhibits at the museum are updated often, allowing visitors to gain different glimpses of the lively past that shaped one of the most popular vacation destinations along the Eastern Seaboard.
Pristine white sand beaches, gambling and interactive, family friendly activities; what more could you want in a vacation? Atlantic City has something to offer people of all ages and of all interests, making it a destination where you can experience an unforgettable vacation.