Posts tagged "rediscover atlantic city"
Since the late-1800s, Atlantic City has been drawing in travelers from around the world with its fine resorts and luxurious accommodations. During the 1920s, gambling took hold in the city and the modern era of Atlantic City casinos began. Since then, the city has experienced dramatic growth and is now the leading center for casinos and luxury resorts on the Eastern Coast of America. With so many choices in where to stay, there is almost always a great deal available for your next vacation if you know where to look.
Caesars Entertainment Atlantic City Casinos
If you are looking to be at the center of the action during your holiday in Atlantic City, look no further than Caesars Atlantic City. With exciting gaming, luxurious spa treatments, endless entertainment, opulent suites and some of the best nightlife and clubs in all of Atlantic City, Caesars Atlantic City is the place to be. Best of all, the casino resort is right on the beach to offer seamless access from the casino to the surf.
Stay and Play at Caesars Atlantic City
Experience the fun and festivity of Mardi Gras without waiting for the date to roll back around at Showboat Atlantic City. This Mardi Gras themed casino resort received the Best Theme award from Casino Player Magazine for its brilliant décor, lively atmosphere and exceptional vacation experience. Located in Uptown Atlantic City, Showboat Atlantic City is just minutes from some of best attractions and experiences to be found in this top tourist destination.
Showboat Atlantic City Accommodations
As one of the oldest and largest casino resorts in the city, Tropicana Casino Atlantic City offers a bounty of amenities and opportunities for everyone in the family. From the Tropicana Showroom and IMAX Theatre to the exceptional casino floor, lounges, clubs and dining, there is always something exciting just outside the door to your room or suite. Whether you are looking for a quiet solo getaway or a festive family holiday, Tropicana Casino Atlantic City is sure to impress.
Endless Entertainment at Tropicana Casino Atlantic City
Stay and play is luxury and comfort just feet from the Boardwalk at Trump Plaza Atlantic City. With 39 stories of suites, dining, pampering, gaming and shopping from which to choose, this resort casino has something to offer travelers of all interests. Whether you are looking for an all-inclusive place to stay or a great place from which to explore Atlantic City, Trump Plaza Atlantic City has you covered.
The Luxurious Suites of Trump Plaza Atlantic City
As the newest resort hotel in the city, The Borgata Hotel Atlantic City mixed classic chic designs and modern services and amenities to create one of the city's premiere vacation destinations. The Borgata offers refined accommodations at a variety of price tags to make sure travelers of all budgets can enjoy Atlantic City in style. Diverse dining options, classic casino games and exciting nightlife and entertainment packages complete the resort's offerings.
Your Room Away From Home
If you have ever been to a Cirque Du Soleil performance, you know about the exciting and unique feelings that their shows create. With their bright costumes, elaborate sets, stunning choreography and thrilling acrobatics, there is only one Cirque Du Soleil. Based out of Quebec, this talented troupe tours the world and shows sell out as quickly as they are announced. If you are considering travelling to America, be sure to check for Cirque Du Soleil Atlantic City shows. These are a must-see addition to any vacation or holiday.
What is Cirque Du Soleil?
As one of the newest casino hotels in the area, Trump Taj Mahal Atlantic City offers luxurious suites, fine dining, exceptional live entertainment, an exciting casino floor and superb shopping and easy access to Atlantic City. As part of the Trump line of resort casinos, you can expect only the best throughout the resort. From the breathtaking ocean views to the fabulous dining options available, Taj Mahal Atlantic City offers an experience you will never forget.
First-Class Accommodations and Amenities
Are you planning a trip to the seaside resort city of Atlantic City but don't know the first thing about what to do, where to go and where to stay, then you have come to the right place. Welcome to Rediscover Atlantic City. Here you will find everything you need to know to plan your perfect Atlantic City vacation. From fun-filled things to do for people of all ages to places to stay where you can enjoy a pampering experience without breaking the budget – you will find it all at Rediscover Atlantic City.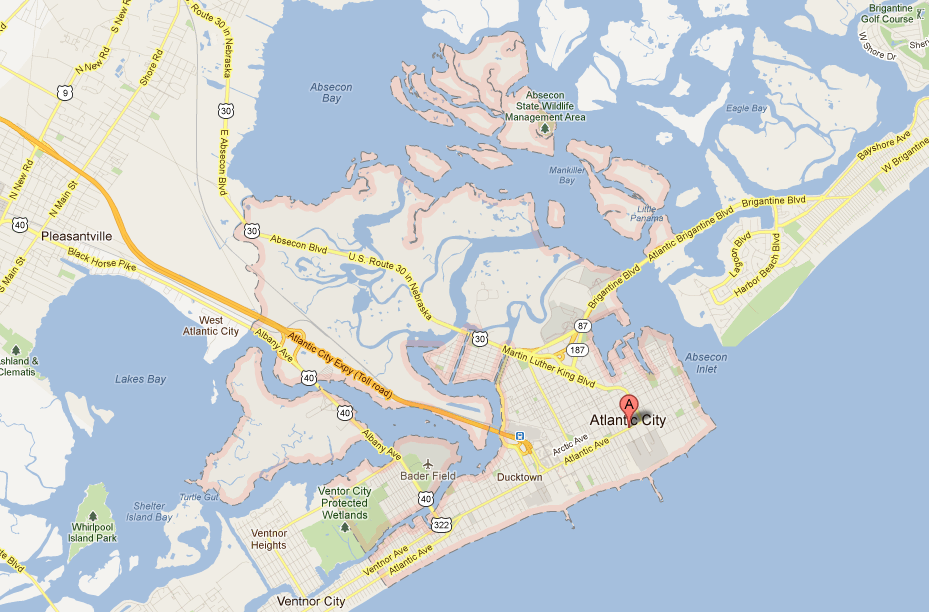 When it comes to diverse arts, culture, entertainment and recreation, it is hard to beat Atlantic City, New Jersey. By combining these offerings with a vibrant nightlife, exciting casinos and luxurious resorts, this city has become one of the biggest tourist destinations on the Eastern Seaboard of the United States. Atlantic City has attracted vacationers from around the world since the mid-1850s. With so much to experience and enjoy, it is sure to keep doing so well into the future.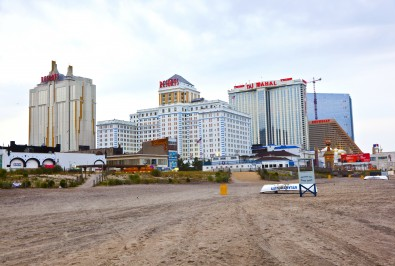 Atlantic City Casinos